#PerksofaBella: First on the first!
One of the best decisions I made by the start of this year is purchasing the 2016 Belle De Jour Power Planner for the first time. From what I knew before, BDJ planners come with a lot of discount coupons. That's one reason why I actually got interested with it in the first place. Also, its elegant design and layout add to the anticipation of planning my whole year as a #RookieBella.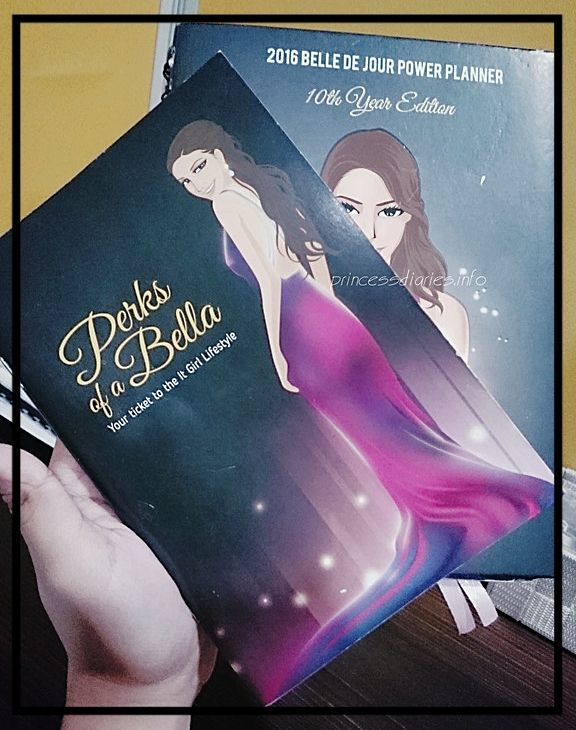 Thankful enough that I was able to save for it, I pushed through and purchased one. To find out that it does not only have an elegant design and layout but all features are very functional and indeed makes my planning easier. Also, it's not just a lot of discounts but a Perks of a Bella notebook full of them!
Upon unwrapping the newly-purchased gem that is my very own BDJ planner, I quickly dived in and submerged myself into the sea of different brands, most of those I personally patronize. Keenly scanning through each page, I leave no detail unread and wrote notes at the area provided in the same Perks of a Bella notebook.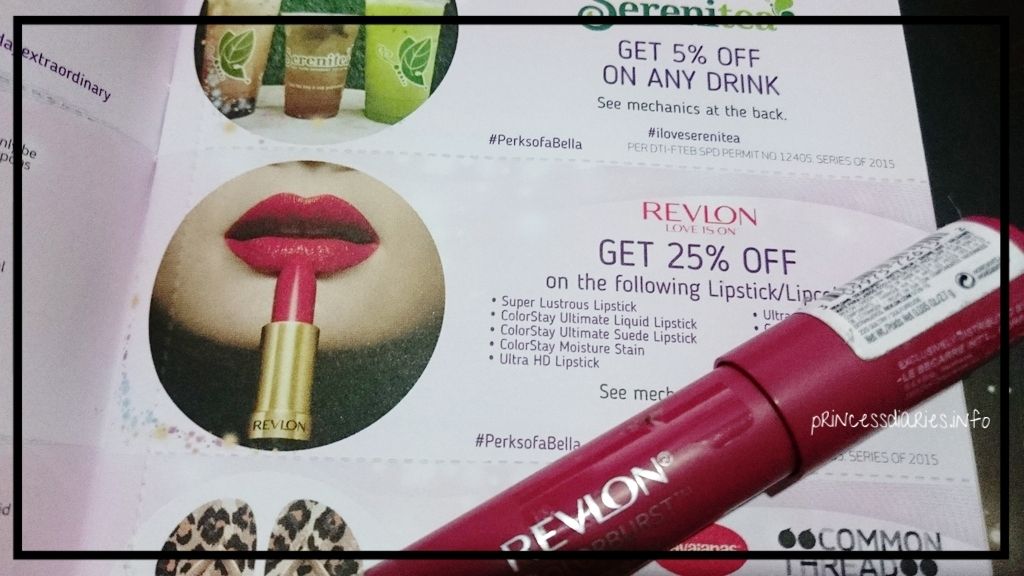 I listed down those I can afford soon so that I can save for them earlier. Was planning to use the 25% off Revlon lippies voucher first (since it is my favorite brand) but I  just purchased a Revlon matte balm lately so I decided to keep my Revlon fangirl self calm for a while.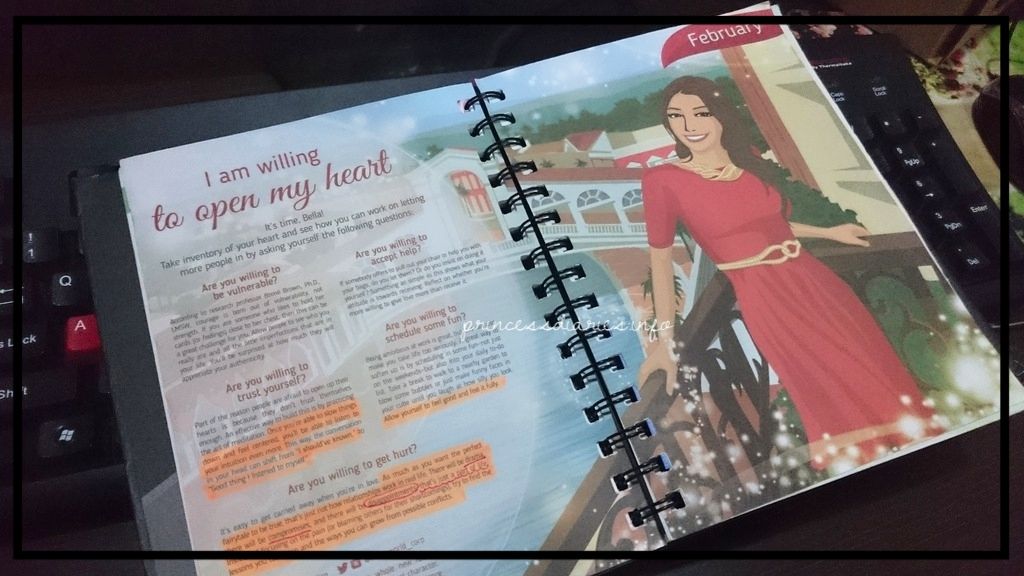 January ended without me using any coupons yet. I turned the last page of my January planner to welcome February. I really find the month cover notes inspirational that I need to highlight each line that I feel I need to always keep in mind. This is one feature of BDJ planner that is simple but very empowering.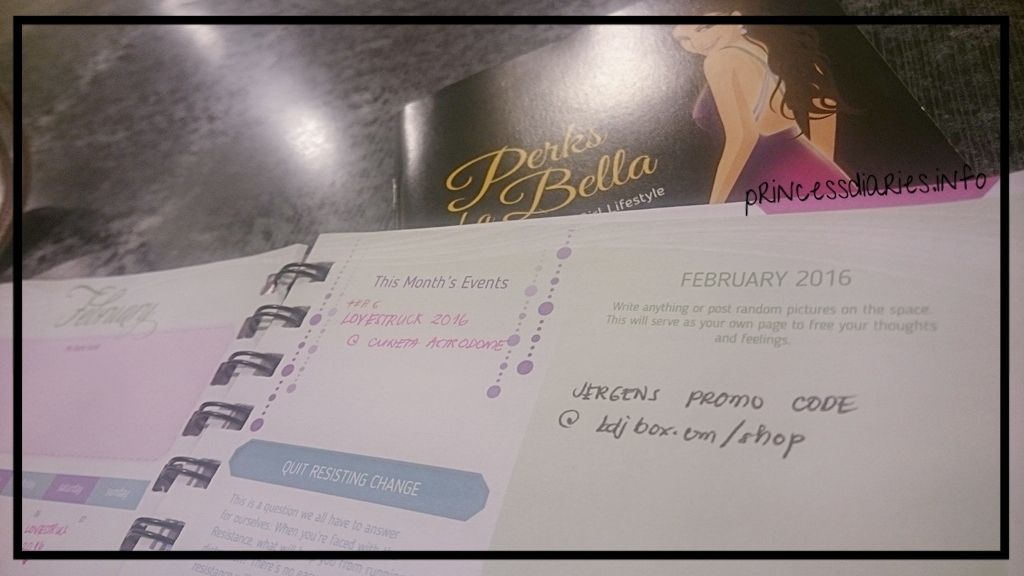 So come February. I almost forgot that I wrote this reminder. Which only shows how well this planner serves its purpose. On February 1st of this year, I officially exercised one of my #PerksofaBella by purchasing a Jergens Soothing Aloe Refreshing Moisturizer 30% off its posted price on the BDJBox Shop using the coupon included in the BDJ planner.
I am a sucker for aloe vera products hence the choice and I've read good reviews about Jergens products so I didn't let the chance pass by.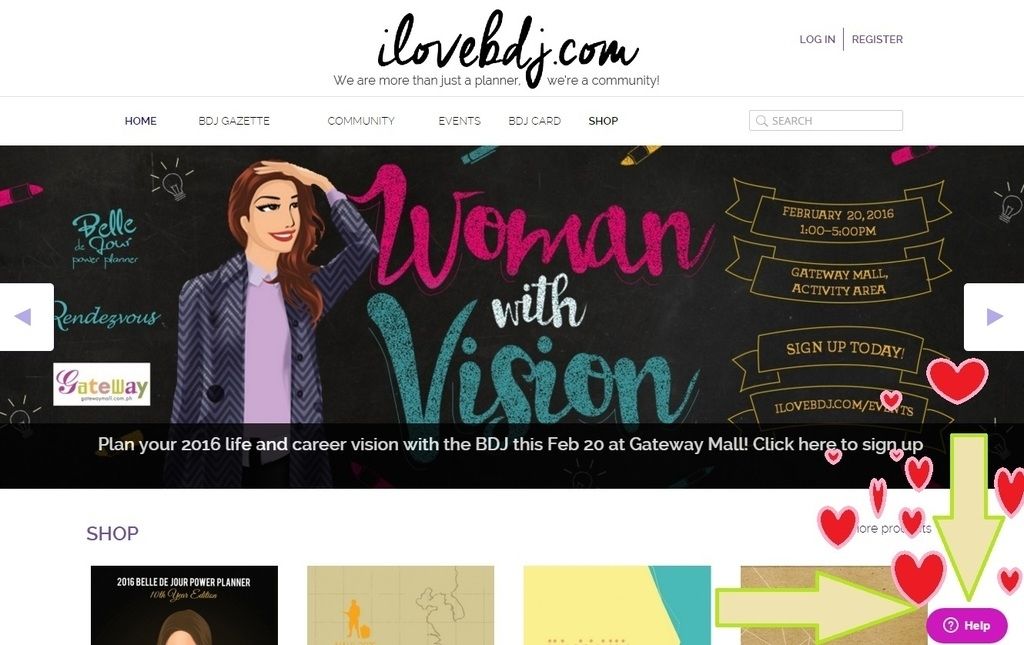 And can I just share the best costumer service experience that they've shown me when I accidentally put a wrong house number on my shipping address detail. Upon discovering my mistake on the system generated email sent to me confirming my order, I quickly replied with an inquiry asking where can I correct my shipping address to which they emailed me back to instruct me on how I can have somehow get my details fixed. I followed what they told me and the next day, got a response. Rona aided me through the processing of the change of details and assured me that they've updated the info. I appreciate how not that instantly but still timely they respond to my emails. They even called me to confirm my address and even texted me as well. That is the type of costumer service everyone dreams of and I'm very lucky and thankful  that I was able to experience it on my first purchase as a #RookieBella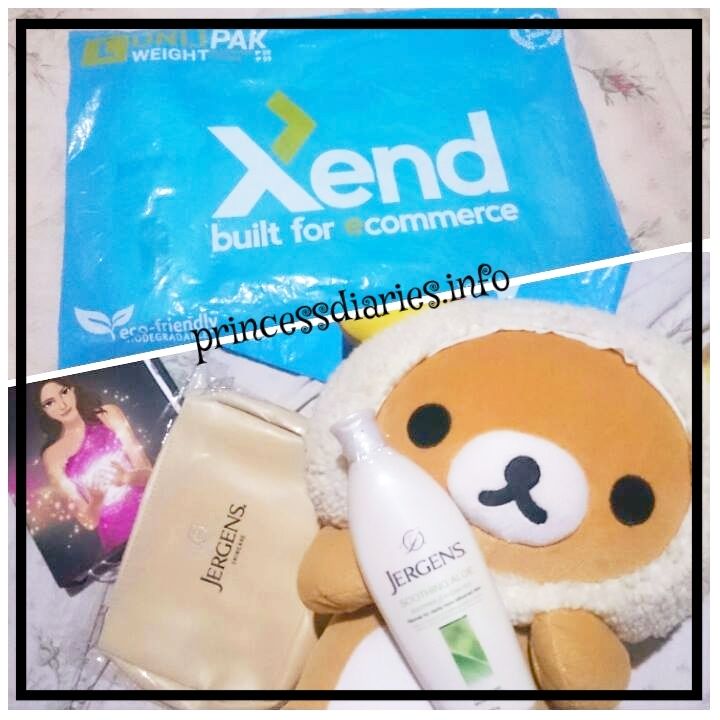 Soo… I waited I think 2-3 days until this package welcomed me as I went home from work. Took photos before opening it and tadaaaa! My very first Jergens product purchsed via my first #PerksofaBella coupon as a Bella for the first time. 🙂 I remember reading it on the website that the first 200 to purchase will get a free Jergens pouch but I still got surprised to see this cute pouch along with my Jergens Soothing Aloe Refreshing Moisturizer order. I just can't wait to #GetGlowingWithJergens 🙂
Thank you for reading my first ever #PerksofaBella story. Hihi!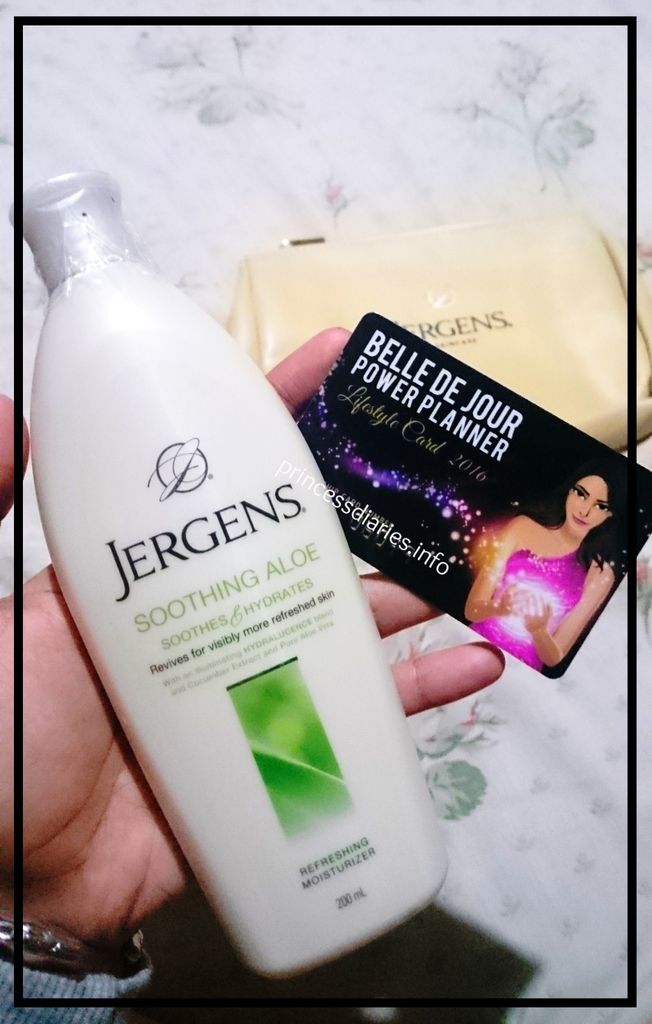 Oh wait, the BDJ lifestyle card, OMG, how can I forget! Hahaha! The lifestyle card grants more perks to its owner as well, I seem to can't get enough already but I will enjoy being a Bella more for the rest of the year because of this. ^_^
I love BDJ!!!! <3