No Ticket, No Cosplay Policy: Pro's and Con's
Few days ago, my Facebook newsfeed was invaded by rants and different opinions of cosplayers and congoers alike regarding the newly-made policy of Tagcom organizers which hinders non-ticket holders to cosplay on the event mentioned. Being a regular congoer, I always include the ticket fee on my budget along with the cosplay expenses (if I were to cosplay) so the news isn't much of a big deal to me. Though actually bothered by how the usual cosplay crowd will become of this new rule, I scrolled past the posts back then.
Then came Tagcom. I went on the second day with my friends, still expecting to have fun during the convention — the very thing we've always looked forward to every con. Personally, I can say that I enjoyed the event. Of course, because I was with my friends! But the huge difference from the previous convention that I attended at Megamall is foreseeable and based from what I've observed, "No Ticket, No Cosplay" Policy has its Pro's and Con's and this time I cannot just ignore it because I've experienced it myself and now I'm writing them down:
Pro's
The previously feared rude security guards were actually not that rude at cosplayers that day, well at least from what I've witnessed. Probably because this time they had an idea that those cosplayers were actually mall customers as well. And I just want to point out that the security guards that approached us and reminded us of the rules were actually very calm and respectful that time. Hallelujah!
We usually receive an uneasy stare and unwelcoming approach from the janitress at the area where we always do our makeup but not on that day. I am not sure why but maybe because there were not much cosplayers who attended that's why they weren't that stressed or something. Still, thanks to that personnel who courteously asked us to put our trash on the designated trash bins. Faith in SM CR's restored!
Space. SPAAAACEEE! Both along the hallways and inside the convention hall, I can spread my arms sideward and spin if only I wanted to look silly or hit my head on the railings upon the process. But seriously, it looked cleaner too. It is easier to browse on different stores without feeling energy drained after squeezing into a number of walking anime characters and fans. I personally liked this Pro part of the rule, because the cleanliness, non-chaotic aura of the environment somehow helped in creating a relaxing mood.
Despite the negative opinions circling on social media regarding this event, I appreciate those cosplayers who still took time and effort on cosplaying that day. I even fangirled more than I expected to. Clearly, it shows that if  love of the character is what really drives you into cosplaying, you'll go miles to achieve it. Yes, even if it meant a hundred peso addition to your cosplay expenses.
Somehow, it felt nostalgic. Like, when we were watching the cosplay competition. Back when I was still new to attending conventions, the program is really what I look forward to. This time, I really had the chance to watch all the contestants perform because there is a decent space for the audience to stay.
Con's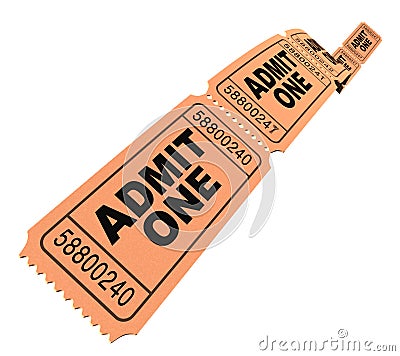 While the guards became somehow respectful to cosplayers, I observed that the marshals were a bit OC whenever they see cosplayers outside the halls. I can attest to this because my group experienced this first hand. We were in front of Megatadehall 2 and were simply handing out each other's tickets thinking it was required for us to be able to enter 2 when a marshall scolded us telling us to keep walking to 1. We were supposed to go inside Megatradehall 2 that's why we stopped there! Never wanting to cause any commotion, we just proceeded to hall 1. Wew. 
UGLY TICKET. UGLY STAMP. Not sure if they got short on budget or probably anticipated a small crowd that's why they didn't put much effort on the ticket. But why "ADMIT ONE" tickets?! Just why? Is that what we get for following the rules? Ito na yun? Plus the handwritten raffle stub. 🙁 Substandard service. Now would you still want me to talk about the stamp? Ugh. Okay next…
Poor implementation of the "No Ticket, No Cosplay" Policy. Just liked what I've mentioned on bullet 1 under Pro's, me and my friends thought that it requires having a ticket upon entering Hall 2. And since we actually do have our tickets, we were ready to show it to whoever wants to check it before allowing us to enter but apparently, no one is checking it so, we just entered anyway. Half of the hall was filled with cosplayers, congoers and photographers while half of it was closed. We roamed around the hall, fangirled and took pictures until another marshal approached us asking for our tickets/stamps. We showed him our ugly stamps and then he walked away. Our neighbor that time on the other hand, surprised us as he removed his wig, took off his jacket (which was part of his costume then) and placed them on his bag, disappointed. Seemingly, he didn't have a stamp for he didn't purchase the ever precious ticket but still cosplayed. I just overheard their conversation that he wasn't treated that way on day 1. That made me wonder. Why didn't just they designate a marshal on the entrance so that non-ticket holders couldn't enter in the first place? It became unfair because there's no concrete way of telling that those who were cosplaying inside actually bought their ticket. It just became a game of luck. Random selection of who to humiliate.
If my memory serves me right, that would be all for now. A lot of opinions might arise when this article reaches people, well, actually I want to hear more from my fellow cosplayers and if I am privileged enough, from the organizer's side as well. Again, this is based on my observations from what happened on Tagcom Day 2. Your experience might be different thus your opinions might be dissimilar from mine as well and I respect that. Let's just hear each other out with an open mind that understands.