DIY: Bath salt container
Putting this here since I personally found it helpful though it's not that innovative really. Haha!
So I used to be religiously applying A Bonne Spa Milk Salt on my body every after bath when I was still a site engineer. This product really makes my skin feel softer and smooth with every use. But the time came that I have to hurry to work because traffic is really not helping in my everyday transportation hence, I scratched using this bath salt from my daily bath regimen to save time. Since I find it time consuming because I let the salt set for about 3-5 minutes. Add to it the unnecessary amount of salt that comes out of its container that I sometimes had to put back which takes even more time.
But I miss the softness of my skin whenever I am using A Bonne Spa Milk Salt so after weeks of not using it, I figured out a way to have it squeezed back in my daily bath regimen again.
This one's very simple and you can probably think of a better way, if you happen to do, please share it to me too! 🙂
So here's what I did.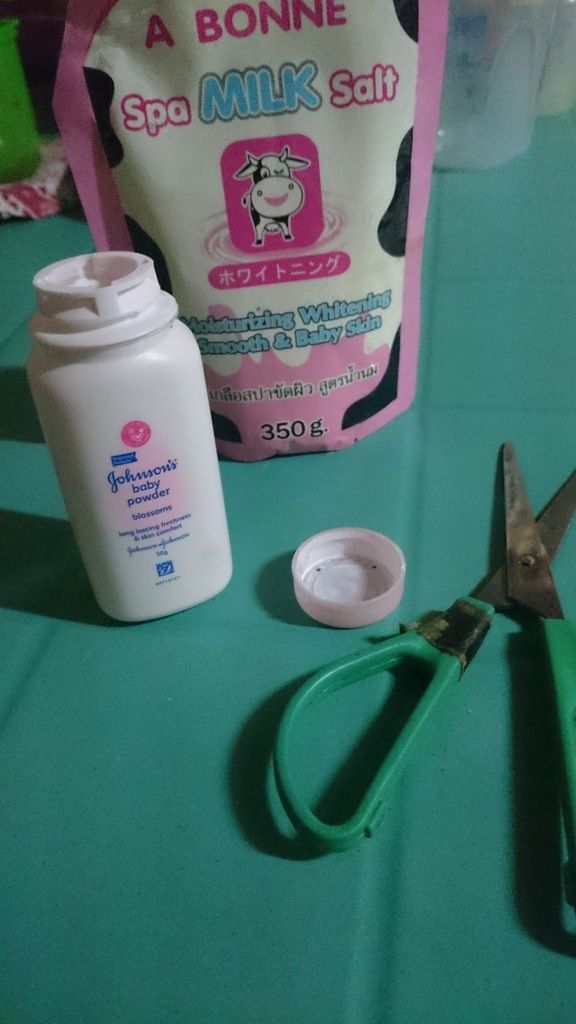 I gathered the following:
A Bonne Spa Milk Salt
a pair of scissors
empty baby powder bottle
funnel
Easy-breezy steps:
1. Remove baby powder residue from the bottle.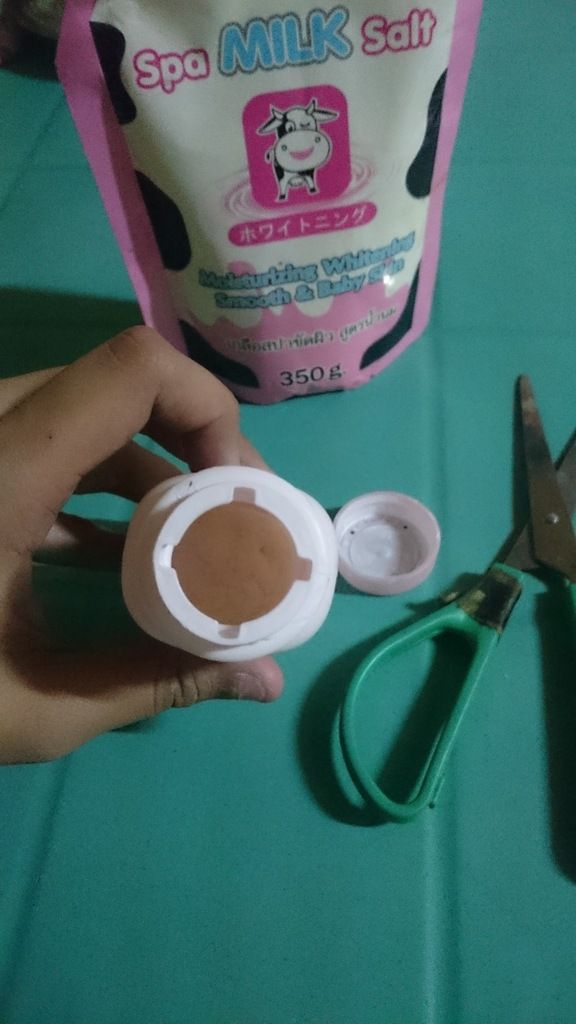 2. Cut the A Bonne Spa Milk Salt pack open.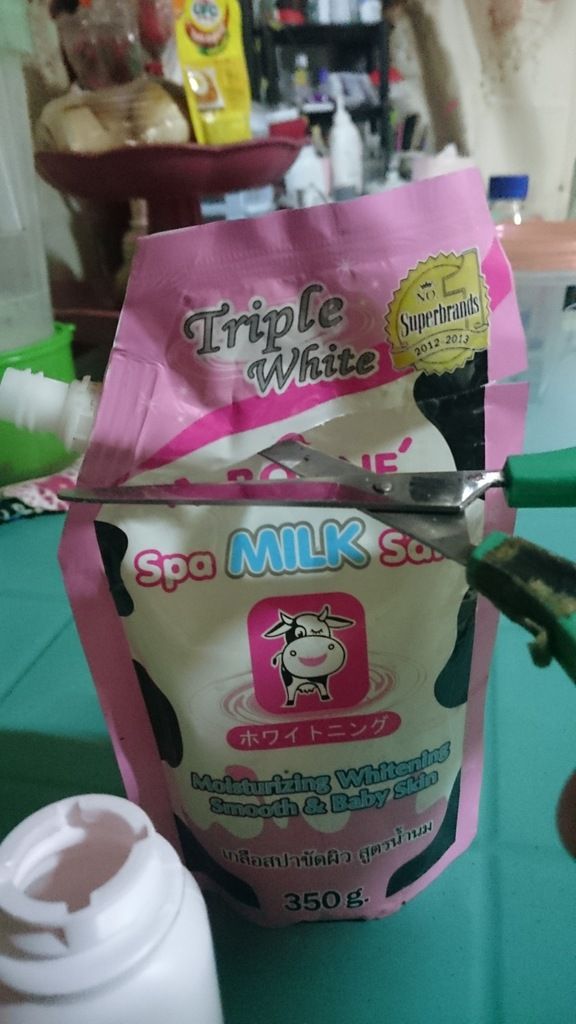 3. Using the funnel, transfer the A Bonne Spa Milk Salt at the baby powder bottle.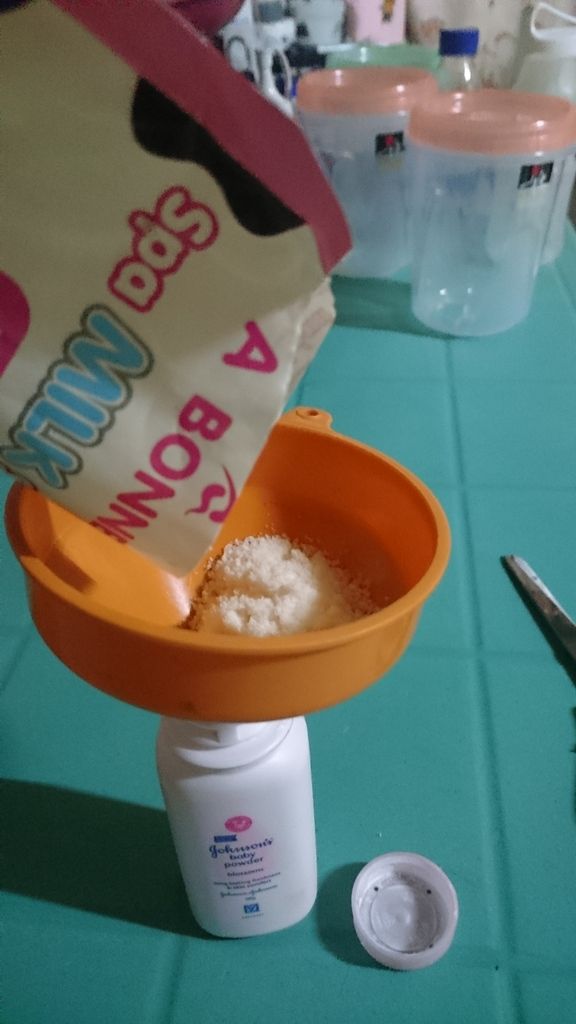 4. Enlarge the holes on the bottle opening to make way for the bath salt since the bath salt are denser than baby powder. (Sorry for the messy table. Haha)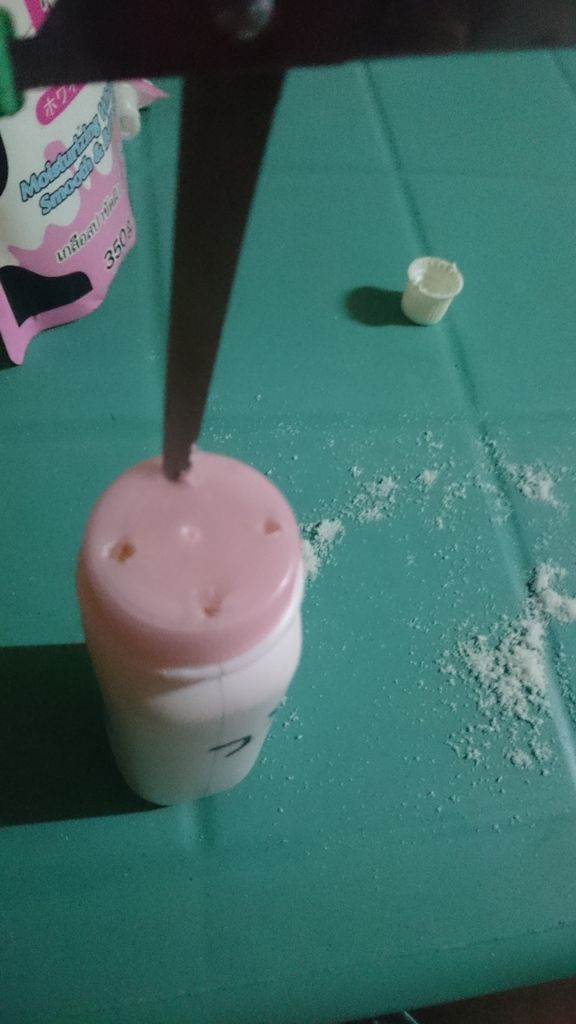 That's it!
I know, a fifth grader can do better but hey, I just used what's available at that exact moment when I really wanted to make use of my bath salt again and came up with this.
I am able to use my bath salt again without spending too much time because the amount that comes out from the bottle is just enough and I can modulate like how I use baby powder. So hurray! 🙂
Again if you have other ideas, please share it on the comments. 🙂